FYEAR



FYEAR bridges improvisation and composition, electronic and acoustic instrumentation, language and abstract vocalization, and combines a strident pulse with an expansive sense of freedom. Its mixed-media compositions invoke the urgency of the troubled moment while leveling a gaze at the future.




Contributors are Jason Sharp (compositions, electronics, bass and baritone saxophones), Kaie Kellough (text, voice), Tawhida Tanya Evanson (voice), Joe Grass (pedal steel), Stefan Schneider (drums), JahSun (drums), and Kevin Yuen Kit Lo (type and visual design). Together, FYEAR draws us into a contemplation of our struggles, our fictions, and our freedom.



Interwoven with the ensemble's sound are literary texts that draw their language from the various histories that inform the territory on which we live. They question coloniality and reference eco-poetics while nimbly improvising within the strictures of electroacoustic composition. Extended, large-scale typographic works (digital concrete poems) are projected into the ensemble, and converse with the performance. The experience is immersive, maximal, and conjures a world that includes the audience.

Sometimes posing questions and working in the interrogative mode, FYEAR moves through us as we wonder at the future we've inherited. It speaks in two tongues that surge to the pulse of two drummers. It is brass, earth, and it is flashing broken typography signaling to – and echoing back from – a brighter horizon.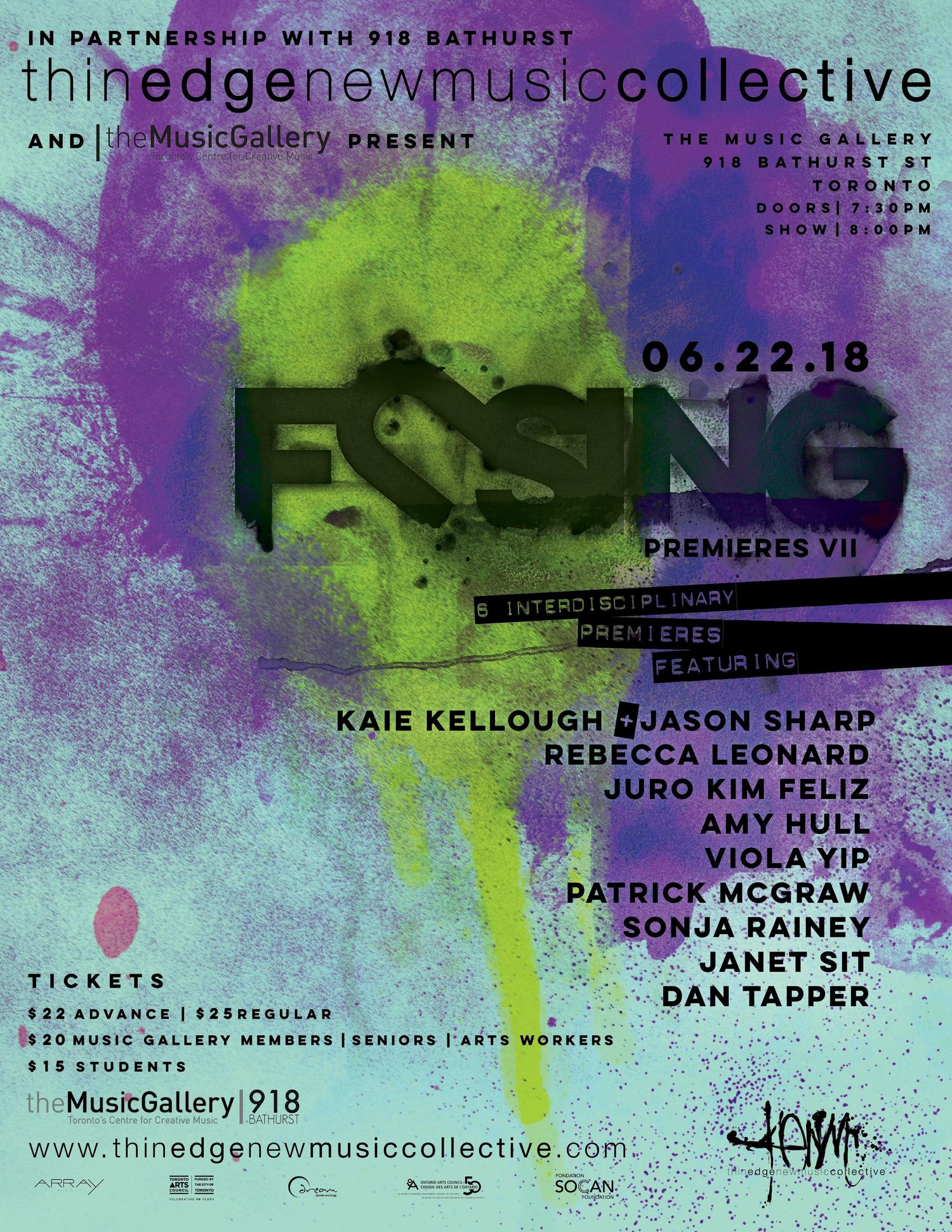 ---